Given that business travellers are expected to stay in hotels for a longer period of time, we can agree that standard hotel rooms are not sufficient for them. Business travellers need a bigger space for moving around and drawing boundaries between personal life and work life. They also need services that support their physical and mental wellness. Lastly, business travellers require a fully-furnished space they can basically live in — something that's quite close to home and feels less like living in a box. 
That said, not all hotels cater to the needs of business travellers. One factor to consider is the availability of amenities that matter to them. 
If you're looking for the best accommodation for your next business travel, here are 12 must-have hotel features to look for. 
1. More space
While staying in a standard hotel room feels okay for a day or two, it will eventually feel claustrophobic after quite some time. Besides, a typical hotel room is just like a bedroom with a bath. 
Business travellers require a bigger room for moving around, working comfortably, and enjoying their leisure time. They need great views and better air circulation too. You may consider upgrading to hotels with an in-room lounge, dining room, balcony, separate bedroom, and kitchen. You may also look into serviced apartments, which are furnished with everything you can find in your home. 
2. A home-like suite
Have you ever experienced eating meals in your hotel bed? Or ordering takeaways from breakfast to dinner? Can't create boundaries between working and sleeping? While there's nothing wrong with doing these things for your two-day leisure or business trip, it would be hard to maintain this routine if you stay for weeks or months. 
You can save costs and ensure a more comfortable stay by looking for a home-like space. Think about accommodation properties with a living room for relaxation and entertainment, a desk for working, a separate bedroom solely for sleeping, a designated dining area, and a fully-equipped kitchen for cooking meals. Consider how you'll do your grocery and dining too. 
Serviced apartments have the following features. This serviced apartment in Antwerp, for example, caters to business travellers who want to "bring home a little closer". Aside from home-like suites, they also have grocery delivery services, laundry services, and wellness programs. 
3. 24-hour reception services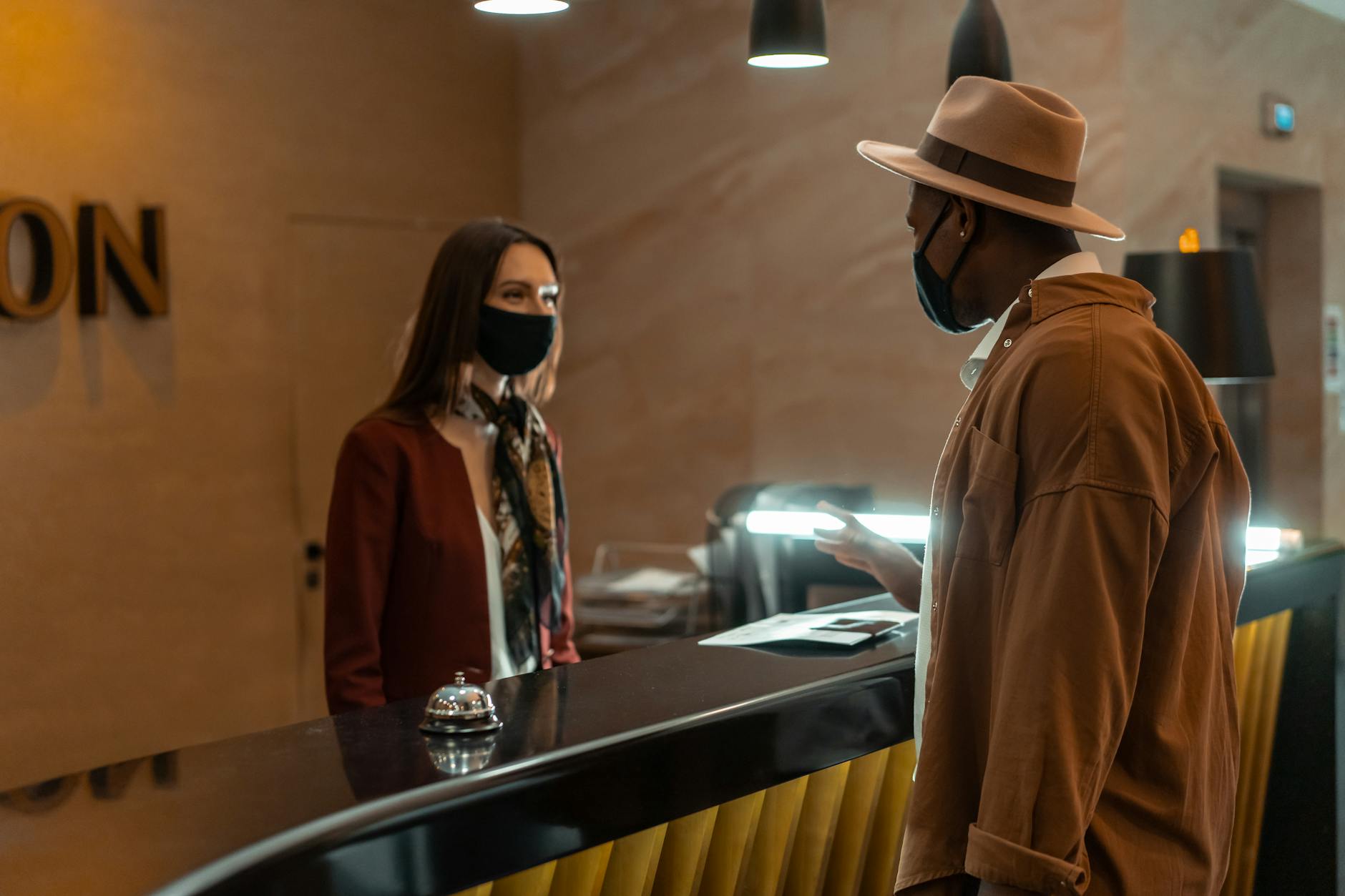 From small problems like clogged toilets to major ones like losing your keycards, you can rest easier knowing that you have reception services to rely on at any hour. They can assist you with these concerns so you can focus on your work obligations. 
Round-the-clock security is another feature to look for since you're not always around to watch over your belongings. 
Also Read: Don't Let COVID-19 Dampen Your Christmas Spirits: 8 Safe Ways To Celebrate The Holidays In Ireland
4. Healthy meals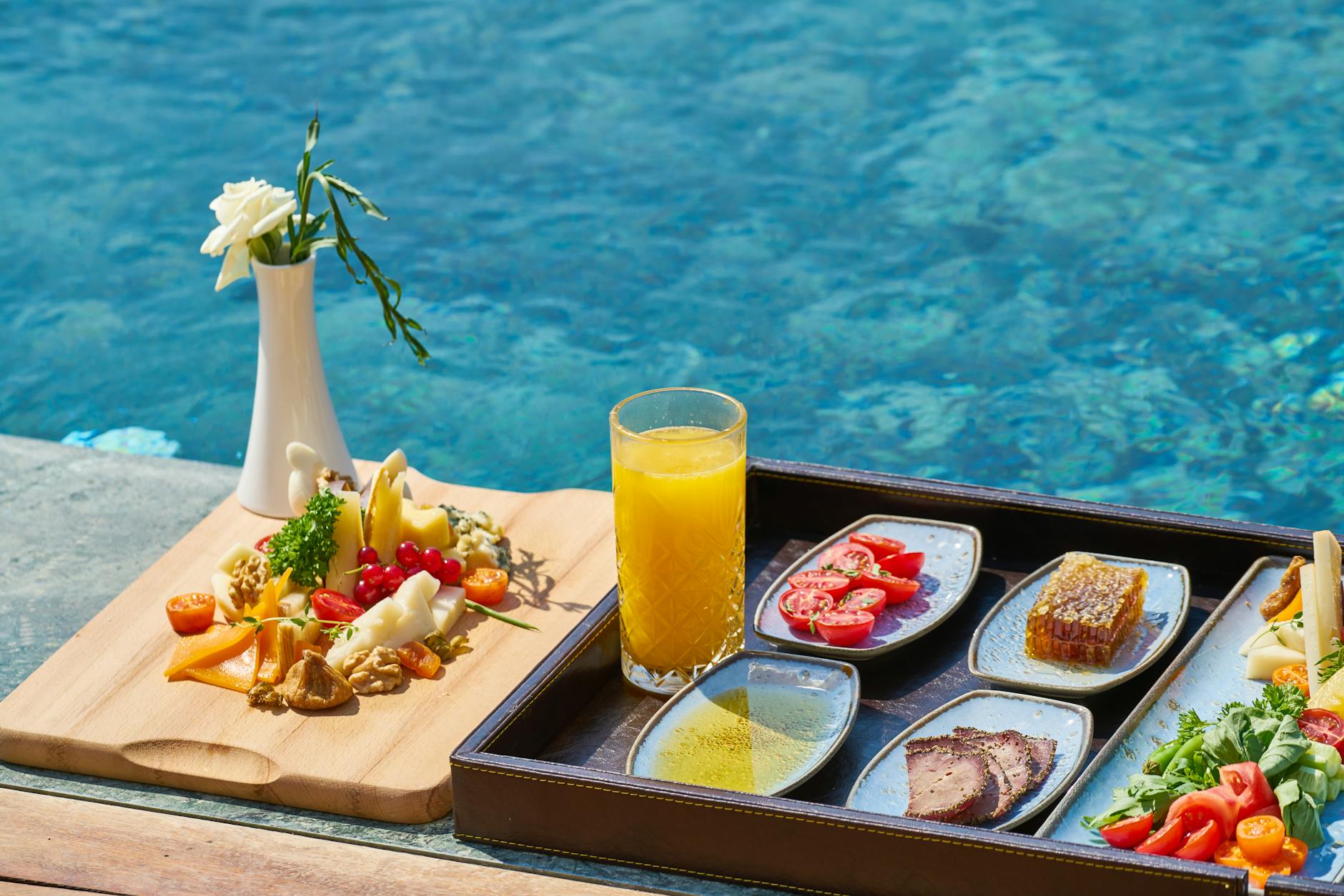 To stay productive, eating ultra-cheap, fast food meals every day is not enough. If you don't have a kitchenette, find hotels that offer nutritious meals that'll keep you fueled throughout your day. 
5. Premium coffee that can really perk you up
What better way to have a productive day ahead than to start it with a good cup of coffee? Unfortunately, most standard hotel chains offer cheap, no-name coffee packets that don't do anything to perk you up. 
If the quality of your coffee is a top priority, look for hotels that serve freshly-brewed coffee from local roasters. You can also find upscale hotels with in-room Nespresso machines, or a social lobby with complimentary coffee. 
6. Fitness centers
Stay fit and healthy by looking for accommodation properties with fitness centers. Luckily, most hotels have fully-equipped gyms for your daily workouts. If you're looking for outdoor exercising opportunities, see if the hotel has jogging grounds and nearby parks. Other accommodation properties take it up a notch by offering maps of jogging routes, yoga mats, and exercise programs. 
7. Free wi-fi
Free wi-fi is a non-negotiable amenity. You'll be expected to go online daily, whether it's for work or personal matters. It's such a bummer if you have to pay for internet connectivity or need to go to the cafe across the street just to connect. 
8. Complimentary chargers for electronics + ample outlets
For business travellers who need to plug in every day, running out of power with nothing left to do can be a nightmare. Don't forget to ask about the availability of outlets in your room as well as spare electronics chargers. In case of emergency, you can ask the front desk and they'll be more than willing you lend you one. 
9. Clothing iron
Don't let wrinkled clothes ruin your important business meeting. While a clothing iron is not the most exciting feature, it's one of the useful appliances in a business traveller's book. 
10. Laundry services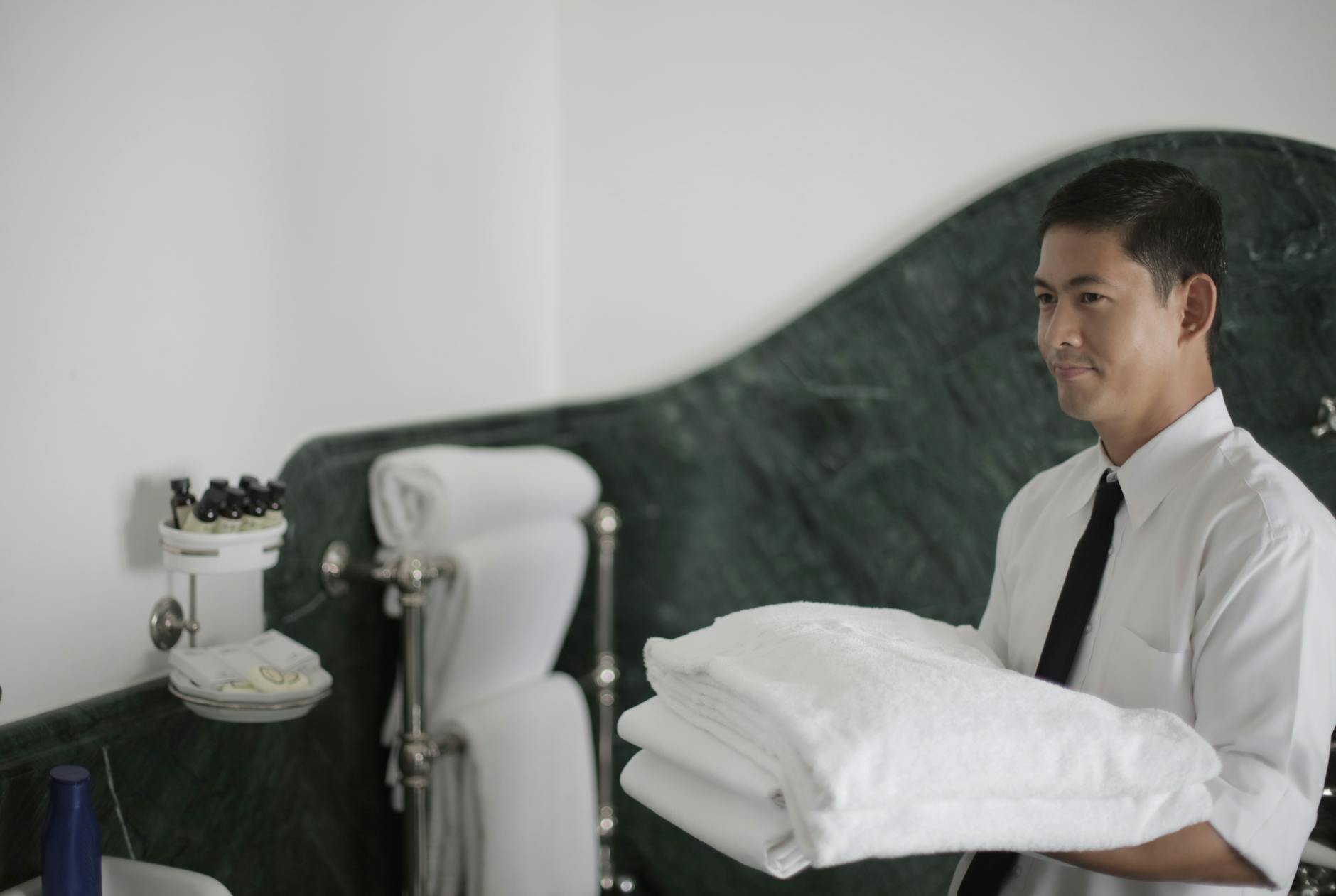 See if the hotels offer laundry, folding, and delivery services. Even if you know how to do your laundry in your own bathroom, it's a lifesaver to have laundry services to rely on. You'll find this handy during busy days.
11. Fully-equipped business facilities
If you're a traditional business traveller, you might prefer using business facilities instead of doing your work in your hotel room. Business facilities may include small, multi-purpose meeting rooms, laptops or tablets, and wi-fi.
12. Accessible transportation services 
Does your hotel have shuttle services? How about rentable bikes? Are major public transportation systems accessible from your hotel? Before booking a nice hotel, see if you can travel from place to place with such ease. 
Ready for your business travel? We hope this article helps you in making the best hotel choice!
Author Bio: Carmina Natividad is a content writer during the weekends, and a travel and food blogger 24/7. She may be an awkward introvert but she's got a lot to say about travel, food, and cultural appreciation. To know more about hotels and travel blogs, you may visit PREMIER SUITES PLUS Antwerp.