It's the most wonderful time of the year! If you're in Ireland this holiday season, consider yourself lucky: the Emerald Isle surely missed its annual yuletide traditions and is now brimming with light installations and ornaments, Christmas markets and fairs, winter wonderland villages, and fun events for everyone. 
We're all aware that COVID-19 is still here (and may be here to stay, unfortunately) but that's not a reason to dampen our Christmas spirits. By following a few guidelines and adjusting the way we spend the holiday, we can have a bright and merry Christmas while staying safe. 
If you're celebrating Christmas in Ireland, we're here to give you a few tips on how to have a fun yet safe holiday season this year. 
1. Bring your anti-virus essentials, whenever and wherever
You know the drill! When going out, keep your hand sanitisers and disinfecting wipes within reach. I've said this and will say it again: mind your distance, people. Limit physical contact with people outside of your household, especially strangers. Last but not least: keep your alcohol intake at a minimum. Staying sober allows you to make better judgments.
2. Encourage safe Christmas visits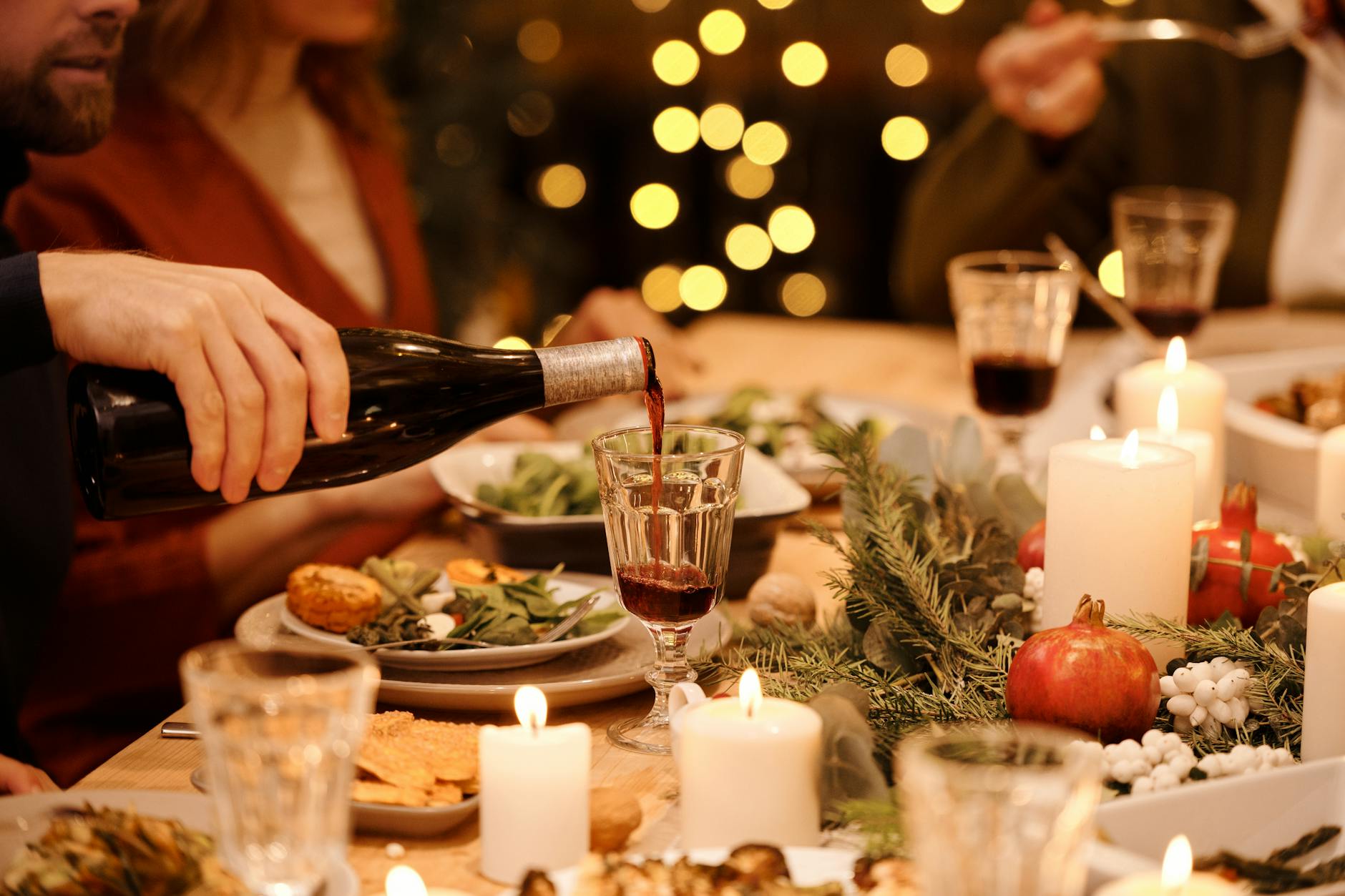 What's Christmas without our annual parties and reunions? Of course, Zoom calls will never beat the warmth of spending the holidays with our loved ones in-person. While we all look forward to homey Christmas feasts and gift-giving, we can still make the celebration safer by being extra responsible. 
Encourage socialising in an outdoor venue, like a garden, backyard, or patio. If the weather doesn't permit, get rid of the furniture and gather in a large family room. Practice social distancing, proper handwashing, mask-wearing, and hosting contactless activities. Don't share utensils and glassware too! 
Another tip to eliminate the risk of transmission is to make sure everyone's fully vaccinated before the event. Discourage visits if anyone's feeling sick. 
3. Stay in a hotel with solid COVID-19 protocols
Nothing beats spending Christmas day at home, with the warm presence of our loved ones (plus hot chocolate and mulled wine, of course). However, we still see other families who opt to celebrate Christmas in a hotel for a change. That's totally fine, given that we've spent more than a year at home. 
Just make sure you choose a hotel wisely and book the ones with strict COVID-19 protocols. This hotel in Kilkenny Ireland, for example, takes pride in its contactless check-ins, better room ventilation, and unparalleled disinfecting measures.
4. Make your Christmas shopping extra safe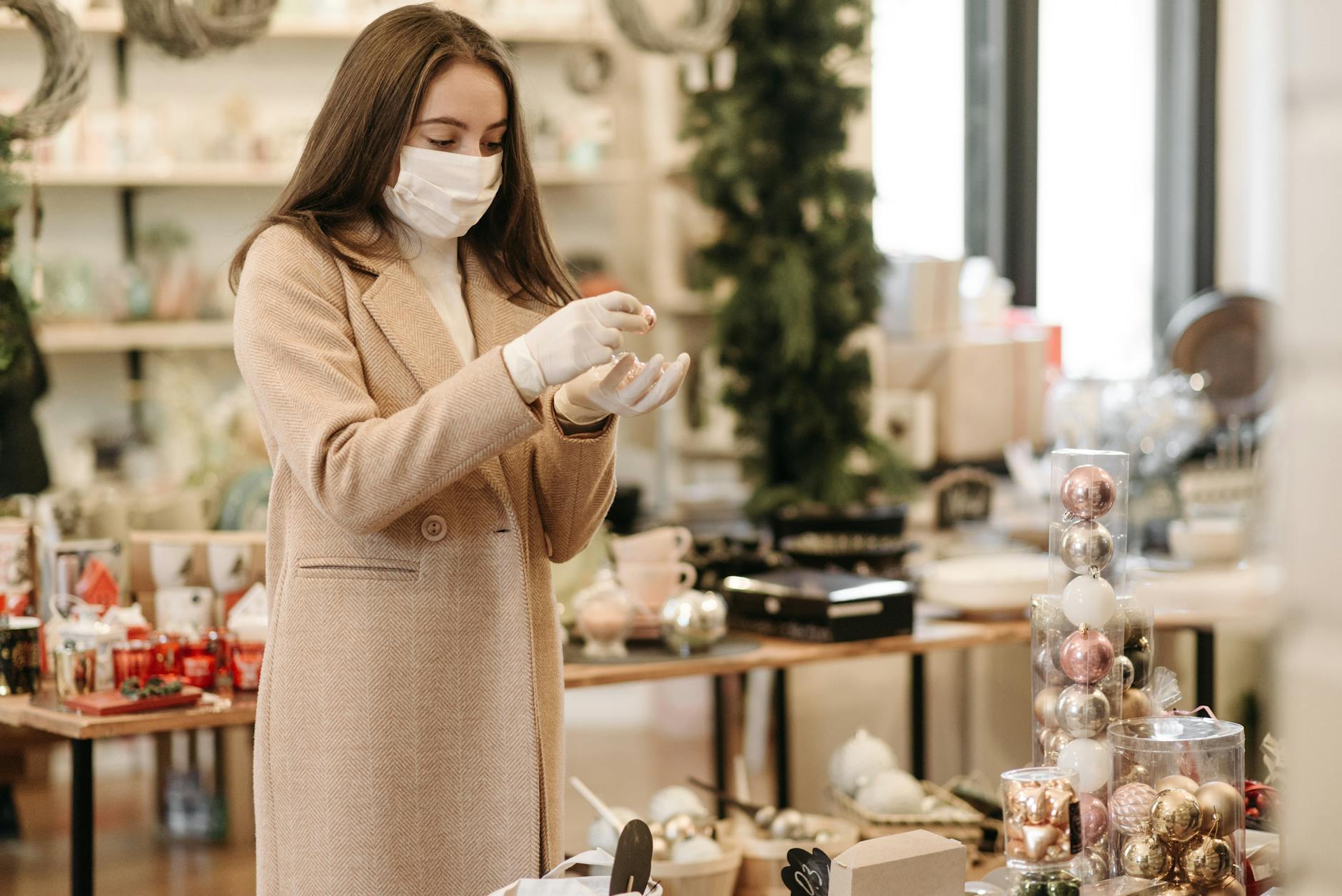 The much-anticipated Christmas markets and fairs are back! The stalls will be filled with delicious seasonal treats, local crafts, artisanal products, and other items that'll make you go on a shopping spree. But as expected, Christmas markets and shopping centers will be filled with a bigger crowd too. 
Don't go Christmas shopping without planning. You may support your local retailers by shopping online, over the phone, and having them picked up or delivered. If you want to shop in person, time your visit right and avoid peak times. Opt for open-air markets and make sure to keep a 2-metre distance from sellers and other shoppers. You should also be mindful of your shopping time and make it short. 
5. Don't let your guard down when dining out
Don't feel like ordering takeaway food and enjoying gourmet meals at home? The good news is restaurants, cafes, pubs, and bars have adapted well to our COVID-19 situation for the last couple of months. They're making their establishments safer and more hygienic for diners by offering al-fresco dining spaces, limiting the number of customers at a time, and spacing out their areas. 
Let's all do our part by following COVID-19 prevention measures. Opt for outdoor dining whenever possible. Sanitise your hands regularly. Wear a face mask when you're not eating, like when moving around the building and going to the bathroom. Keep a safe distance from the staff and other diners too. 
6. Choose safe, outdoor Christmas attractions
Forget cramped spaces and opt for outdoor attractions. It's a good thing Ireland is packed with outdoor attractions that allow you to soak in the Christmas atmosphere while staying safe. 
If you're planning to go out with your kids this holiday season, here are some of the recommended attractions for you: 
Castles, parks, gardens, and farms that transform into a Christmas wonderland

Outdoor cinemas

Outdoor museums and galleries

Outdoor train and sleigh rides

Light installations and Christmas music events in open spaces

Al-fresco restaurants, cafes, and pubs for Christmas feasts
7. Meet Santa…but mind your distance
Sorry kids, there'll be hugs for and from Santa this year. There'll be Santa meet and greets in different parts of Ireland, but the big man fully understands if you choose to go contactless. Try to do picture-taking while maintaining a safe distance. Don't worry: Santa and his mischievous elves will shower you with gifts regardless. 
8. Wear protective masks, but make it festive
Even if you don't get to see the smiles on everyone's faces, you can still make this holiday season worthwhile with festive masks. Ditch the boring face masks and find one with bright colours and bold patterns. Go for uplifting masks with snowflakes, snowman, Santa patterns, and even those funny Santa beard and mustache masks. Don't forget the ugly Christmas sweaters, Santa or elf hats, and boots! 
Merry Christmas, everyone!
Author Bio:  Carmina Natividad is a travel and lifestyle writer. Aside from taking vibrant street photos, you can find her writing articles about travel, food, and lifestyle. To know more about hotels and travel blogs, you may visit Pembroke Hotel Kilkenny.